Meet the owner
Meet Dara Walker, a 19-year old entrepreneur created Bel-Air Cosmetics in hopes finding a solution to her stubborn acne.Growing up, Dara suffered from severe acne. Despite using several products from popular brands, she often experienced breakouts not just on her face but on her entire body. The products would often cause burning sensations that further aggravated her skin, which led to scaring, hyperpigmentation, burn marks, and even painful inflammation. Dara looked for products that were better suited for her skin that improve its appearance without stripping it of nutrients and causing undesirable results. While searching Dara created Bel-Air's signature Turmeric Collection. Turmeric has always been a well-known herb in her family. This gave her the idea to use it as the main ingredient in her collection. The Turmeric skincare collection is designed to hydrate the skin, fight harmful skin bacteria, reverse the effects of aging and environmental damages while adding a boost of confidence to anyone suffering from acne and skin commonly likes to roll the dice.  Its skincare collection harnesses the power of natural ingredients combined with modern innovation. They unveiled a Turmeric skincare collection in a vibrant, modern, and earth-conscious packaging. An at that moment Bel-Air Cosmetics vowed Everyone and all skin conditions will be acknowledge in our Fresh Face Community to be loved, accpeted, and praised. Whether it is to enhance your natural beauty or maintain it, Bel-Air Cosmetics is here to be your skin's loyal best friend .
commitment to results
Skylar's results
As a entertainer Skylar is constantly in the public eye. With preformances, photoshoots and daily life it creates a constant use of make-up. Use after use Skylar's skin struggled with minimizing inflammatory acne, clogged pores and getting rid of miniature bumps. With the use of Bel-Air Cosmetics she has been able to maintain clear skin, get rid of little bumps, and minize inflammatory bumps.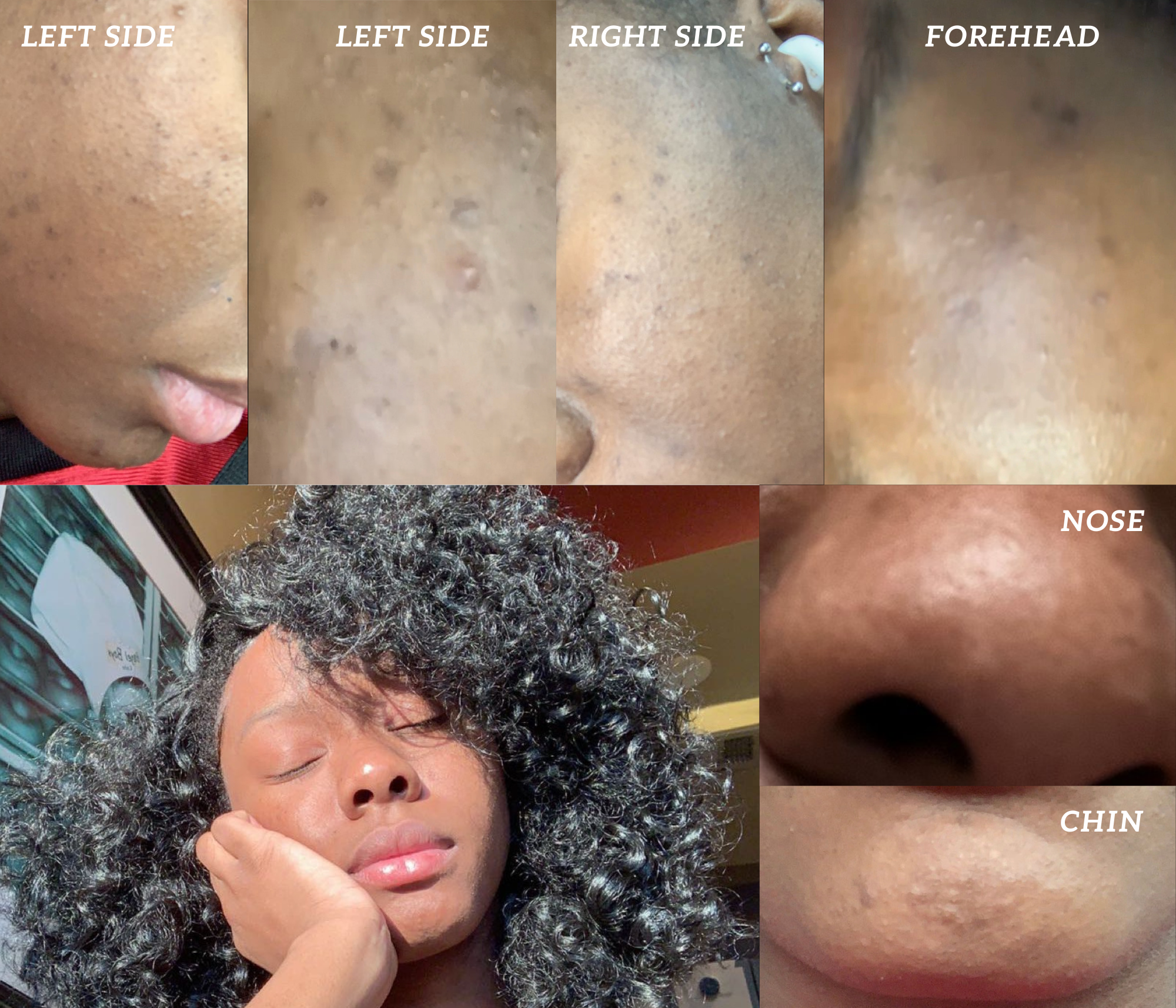 Dara's results
As a Brand Owner Dara prides herself on showcasing and promoting her brand's hardwork achieving consistent results. Dara suffered from Acne since the age of 11 years old creating hard inflamed bumps severly across her face and body. Which led her to create Bel-Air's signature Turmeric Collection.
lauren's results
Lauren for years searched for a solution to her Hormonal. Even with her clean diet and consistent skincare routines, and dermatology appointments nothing woudl clear up her hormonal acne. She tried Bel-Air Cosmetics in hope of finally finding a solution. Little did she know she stumbled upon the product of her dreams that even impressed her dermatologist. Lauren started seeing results in an little as 1 day and drastic results in as little as one month.